What Is Vocal Abuse?
Jocelyn answers your questions.
Over the years I have enjoyed teaching hundreds of children and adults to sing. Occasionally a student will come my way who displays the telltale signs of "vocal abuse."
While the word "abuse" usually implies somebody doing something hurtful to someone else, in this case, it pertains to a person's own habits of voice use (usually over-use), even if he or she does not intend to be self-abusive.

If you feel you/your child would benefit from some special attention to your/your child's vocal habits and some special care in dealing with them, please read on.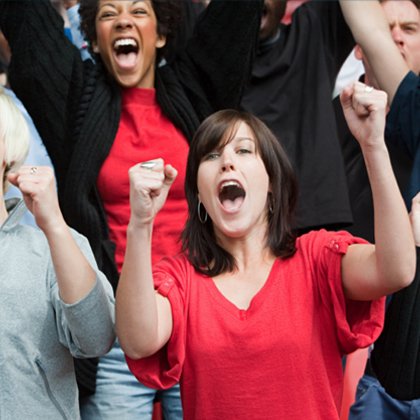 Keep in mind that this has nothing to do with talent, intelligence or ability (innate or learned). No matter what a person is born with or taught, there are
basic standards of vocal ability
in all humans. If you or your child can not meet and sustain these standards, something needs to be done.
Being able to:
sing 2-3 octaves;
glide your voice in a sweep from high to low or low to high without crackling;
vary the quality and volume in order to be emotionally expressive.
This may be difficult to ascertain on your own. I would be happy to demonstrate it in a quick phone call:
615-383-8516
.
Listen or feel for:
hoarseness - feeling like you've lost your voice;
chronic laryngitis - a tight, scratchy, husky or raspy quality to the voice;
broken line or cracking vocal tone while speaking or singing;
the inability to use the upper register in speech or song, or a range limited to only a few pitches.
Any or all of the following:
inflammation of the vocal folds;
excess and possibly infected phlegm;
a tear (cut) or hemorrhage on the vocal cords;
growths on the cords – polyps, bilateral nodules (nodes), cysts;
vocal cord paralysis.
Certain personality types can be more prone to vocal abuse. Physical things you might do include:
speaking or singing too high or too low, too loud or too soft, for too long;
habits usually associated with yelling, shouting, screaming, squealing;
excess throat, neck or shoulder tension;
speaking in a vocal fry (glottal fry) register;
impersonating famous singers;
picking up another person's bad vocal habits;
excessive throat clearing or coughing.
Medical- or substance-related causes include:
allergic reactions;
prolonged illness;
serious medical condition;
gastric reflux;
endotracheal intubation;
tobacco, alcohol and drug use.
There are many qualified vocal professionals who can properly diagnose and prescribe a "cure" to help the situation. Lessons with an experienced voice teacher can put you on the right track. Sometimes it is helpful to visit a voice therapist for physical rehabilitation. This is not the same as a speech-language pathologist. But both can work with the injured voice.
If your condition is not acute, but chronic, it may be best to consult an ear-nose-throat doctor (otolaryngologist) right away. Make sure you choose an E.N.T. whose specialty is the throat. You can call the Vanderbilt Voice Center (615-343-7464) for information and referrals.
Don't worry. You can often regain vocal health and ease with a few weeks of vocal rest and a change in habits. The natural healing power of the human body is truly amazing. There are many kitchen remedies (see Great Granny Kasper's Kitchen Cures below) that are healing or soothing to a sore throat or common cold.
Some singers and actors like to experiment with special vocal effects (cry, belt, growl, etc.). These techniques are best studied with the help of a vocal professional to ensure a lifetime of vocal health.
Please feel free to call me (615-383-8516) if you have any questions or need further explanation on any of these issues.
Read more about hoarseness on this
Pediatric Otolaryngology
website.
Make sure you click on their fun "Kids Corner," too!
Great Granny Kasper's Kitchen Cures
Drink:
lots of filtered water (without ice);
herbal teas (not too hot);
squeezed juice from a real lemon.
Eat:
a spoonful of honey (not washed down afterwards);
lots of raw, fresh garlic (sliced thin on tomatoes with olive oil, or simply chewed);
grated raw, fresh ginger root in your tea or soup, or make ginger soup by boiling slices in water.
Don't eat:
salty, spicy, nutty, or milky foods before reclining, before a vocal performance, or when throat feels sore.
Also try:
Ricola cough drops;
hot salt water gargle;
warm salt water nasal irrigation;
a steam inhaler; or simply hold your head above a pot of boiling water, capturing the steam with an open towel over your head, inhaling deeply (but carefully!) through both nose and mouth;
for a terrible laryngitis, wrap rags soaked in apple cider vinegar around the neck and cover with plastic wrap and an old towel; put another towel over your pillow, then go to bed and sweat it out! Be careful – acid can burn.
Testimonials
Ella has really enjoyed the camp! Thank you

- M. G.
Grace is having a great time and came home last night wanting to play more guitar!

- J. S.
You have always been a constant in my life for the past 11 years. I am so grateful for all you have taught me, not only musically but in life as well. Taking lessons with you has helped me break out of my shell and become more confident in myself.

- R. M.
[Joceyn Kasper] was such a great teacher and always so wonderfully positive! Never judged. I still remember things she taught me all those decades ago..these years I've found my voice again. Singing makes a person healthy and happy!

- J. R.
You are such a resource and inspiration to my being.

- H. S.
I got a book a while back: "A Classical Approach to Jazz Piano." I looked closely at it in the store, to be sure that I could deal with it, and thanks to my brief tenure with Jocelyn Kasper, I saw that I could.

- B. T.
I loved my lessons with Ms. Kasper. She always made me feel like a good piano player, even though I wasn't!

- A. J.
Thank you so much for teaching Jackson. He loved you as a teacher and he learned so much. He loves the instrument as a result and you were great with the kids! Thanks again,

- L. S.
Many thanks for your great teaching ability!! Carter very much enjoyed your class!

- A. C.
Glad to see that Graham enjoys this and is actually learning something (thanks to you!). I'll need to be better about helping him stick to a practice schedule. Thanks again,

- R. I.
Thanks for a great year. Kiran really enjoyed it and… is keen to buy an electric guitar.

- M. T.
Thank you so much for working with Mack this year. He has improved so much and he loves guitar! You do a great job with him. He needs direction and consistent discipline and he repsonds VERY WELL to you! It is amazing to see his interest and focus as you…

- B.F.H.
Thank you for a wonderful year!

- K. H.
Thank you so much for teaching my son… the guitar. Will loved taking lessons and I enjoyed watching his growing appreciation for music. I enjoyed the recital and appreciate all the hard work you have done. Thank you so much for all you added to our lives.

- J. H. H.
Landon loved his first lesson. I was amazed how much he learned in a 30 minute lesson. :)

- M. C.
You are the best teacher ever and if I am doing well it is due to YOU!

- S. M. R.
Ethan would love to continue guitar lessons with you in the Fall. Thank you for all that you've done. I am amaized at the results, considering how little Ethan practiced at home! Thanks again,

- M. T.
Thanks so much for teaching Henry this past semester. He really enjoyed it.

- J. Mc.
Thanks for a great lesson today… just when you think you have a piece down pat, there are so many more ways to improve it and make it ever more musical!

- D. N.
Thanks for your very clear explanations and instructions and your encouragement and great enthusiasm for life and MUSIC!

- H. S.
Thanks for teaching Will. He loves your class.

- C. M.
After one short lesson, MacGregor jumped into the car and played the theme from Mission Impossible ALL THE WAY HOME! Thank you for opening the world of music to him - by teaching him the guitar!

- J. M.
I am a former voice student of Jocelyn Kasper. I can say without a doubt she helped me to become a more confident singer. I wholehearted recommend her to anyone.

- T. W.
I sang some this morning for the first time since my last lesson and it was so relaxing, it is amazing what singing and music in general can do for one's psychology!

- D. N.
Jolie really loved music class and absolutely loves to sing.

- C. S. G.
I have enjoyed seeing olivia progress over the year. she's more confident, she sings from her diaphragm, proudly projecting! it's great to see her enthusiasm. i'm grateful for your instruction and guidance.

- A. N.
Your relationship with Fiona is very special. She admires you very much.

- N. M.
Thank you so much for all your support and understanding yesterday, it helped very much to just be able to talk to you about it.

- D. N.
I've learned so much from you, not only about singing and music, but about life! Thank you from the bottom of my heart!

- H. H.
Thank you for teaching me how to sing better! I've had so much fun during voice lessons.

- J. M.
Cannot express my gratitude at having you in my life!!

- G. F.
I enjoyed our summer lessons with Schubert. You opened up a treasure trove for me I never even knew existed.

- D. N.
Jocelyn, you've taught me so much. You're a great teacher and I'm going to miss you.

- M. W.
I asked him yesterday if he wanted to keep taking guitar and he said "yes mam' as long as I can I want to!!" That is very encouraging!

- B. F. H.
Thank you for never giving up on me! You are the best :-)

- A. S.
... a wonderful voice lesson ... I feel I am learning so much ... about what singing really means!

- D. N.
Thank you for your encouragement. I feel like I have a voice after your excellent, precise, professional instruction. You are a master ...

- S. M. R.